blue and white
4 Asian Home Design Photos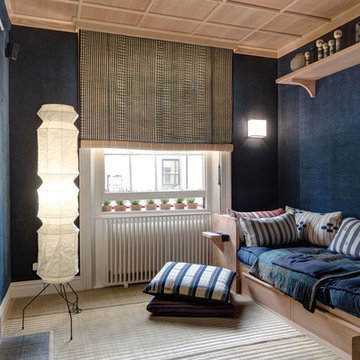 HU-162330158
Photo by: Camu & Morrison
http://camu.co.uk/
This amazing room was designed by the amazing team of Camu & Morrison. It's a Japanese cinema room with Tatami Flooring, hand dyed vintage French linen walling, vintage African textile cushions and Home of Wool Tufted Daybed Cushions. We had the honour of collaborating with those amazing professional on a few occasions before. So when they came to us again with a request to create a custom mattress for this project we were very excited to join right away! The daybed here is constructed of 3 equal pieces of tufted cushions filled with our 100% natural wool stuffing. The customer wanted some extra thickness, so we made the cushions at 20 cm each to accommodate that. The other special thing on this occasion was that the customer had chosen a very dark upholstery fabric which he explicitly wanted for the covers.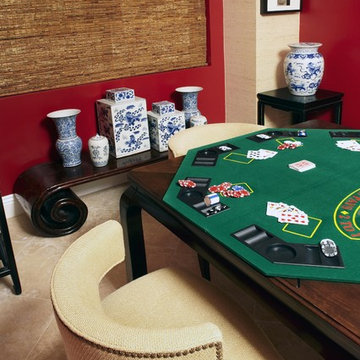 Tracy Murdock Allied ASID
The chinese antiques and grasscloth walls give this breakfast room off of a kitchen an air of sophistication. It doubles as a game room where the family enjoys playing poker.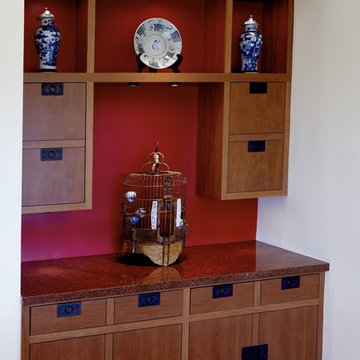 Mahoney Architects & Interiors
4 Asian Home Design Photos