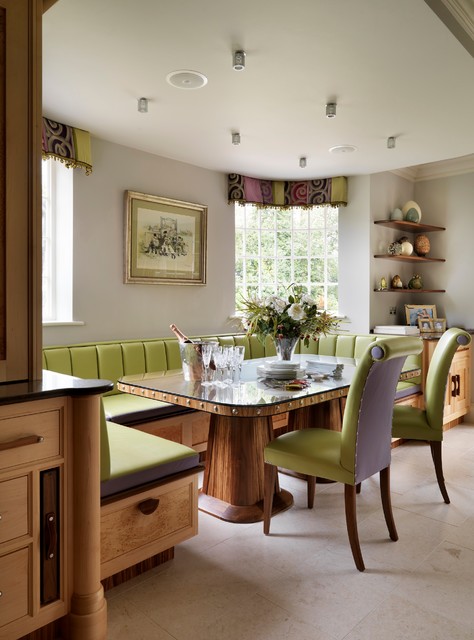 Award Winning Heart Of The Home
Open plan living areas with multi-functional spaces where a family can go about their daily business in relative peace, but in close physical contact with each other. Creating the ideal space to promote family harmony.

Darren Chung Photography.
Interior design by Jamie Hempsall Ltd.
Dining Rooms with Similar Colours