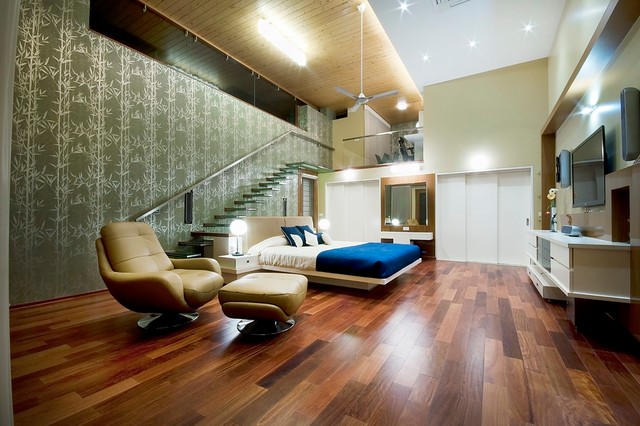 What Houzz contributors are saying:

Pooja Khanna Tyagi added this to Your Guide to 8 Budget-Friendly Flooring Materials
27 August 2019
4. Laminated flooringLaminated floors are a great way to enhance the look of your home and are used as a popular substitute for wooden flooring.ProsLaminated floor planks are light in weight and are easy to install over a concrete surface or an existing flooring.This flooring material is available in multiple colours that resemble different types of wood such as oak, maple, rosewood, walnut and so on.Laminated flooring is easy to maintain, it is resistant to scratches or fading from exposure to UV rays.ConsLaminated floors are not recommended in moisture-laden areas, as the material may disintegrate in the presence of stagnant water. Note that once the flooring is damaged it cannot be repaired but will have to be replaced.Laminated flooring makes a hollow sound when walked upon.CostLaminated flooring starts at ₹75 per square foot.See the floors of these beautiful living rooms

Pooja Khanna Tyagi added this to 9 Affordable Materials That Impart a High-End Look
6 February 2019
1. Laminate flooringLaminate flooring is an inexpensive flooring material that replicates the look of wood. It is available in a variety of colours and patterns that resemble different types of wood (or stone). It comprises multiple layers of synthetic materials that are fused together through the process of lamination.Note that real wooden flooring costs ₹350 per square foot onwards, while laminate flooring starts at ₹75 per square foot.Pros and cons of laminated floors

Pooja Khanna Tyagi added this to Pros & Cons of Laminated Floors
12 September 2017
Pro: Easy to installLaminated flooring is lightweight and easy to install over any substrate (surface) without the hassle of dismantling or removing an existing floor. The laminated floor planks can be fixed quickly because they join to each other with an interlocking system known as a tongue-and-groove joint.Another plus is that if you plan to shift your home, the entire flooring can be easily dismantled and reassembled at a new location.
Bedrooms with Similar Colours