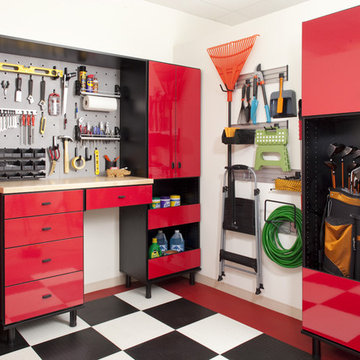 The Closet Works, Inc.
Tools, gardening equipment and even your golf clubs are safe and secure with a custom designed garage storage unit.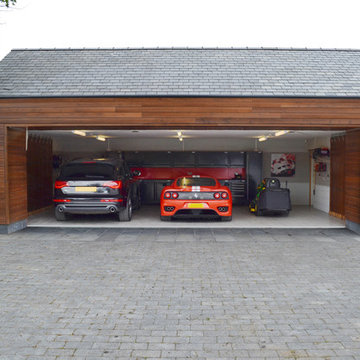 Dura Ltd
For this self-built contemporary country house we were tasked with the mission of creating a unique design that combined modern styling and materials with a range of cabinets that perfectly suited the styling of the owners cars. Photos by Daniel Calvert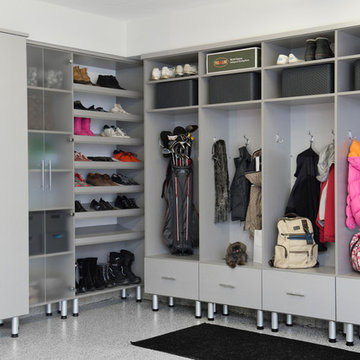 Closet Factory
Lots of storage options for the whole family in this garage. Mudroom corner is flanked by tall cabinets with Lucite doors.

7 Modern Garage and Shed Design Ideas