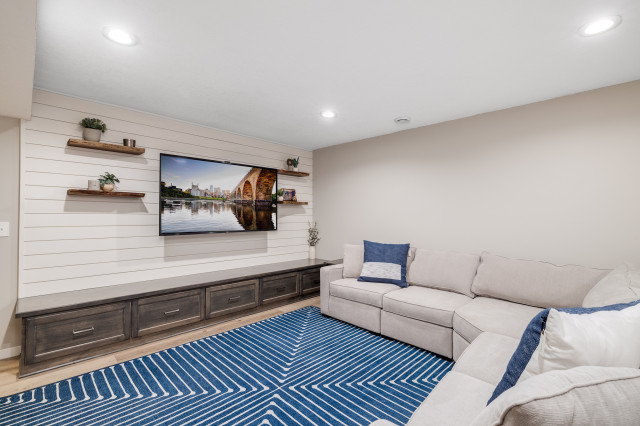 Maple Grove and Basement Remodel
Sometimes things just happen organically. This client reached out to me in a professional capacity to see if I wanted to advertise in his new magazine. I declined at that time because as team we have chosen to be referral based, not advertising based.

Even with turning him down, he and his wife decided to sign on with us for their basement... which then upon completion rolled into their main floor (part 2).

They wanted a very distinct style and already had a pretty good idea of what they wanted. We just helped bring it all to life. They wanted a kid friendly space that still had an adult vibe that no longer was based off of furniture from college hand-me-down years.

Since they loved modern farmhouse style we had to make sure there was shiplap and also some stained wood elements to warm up the space.

This space is a great example of a very nice finished basement done cost-effectively without sacrificing some comforts or features.
Living Rooms with Similar Colours