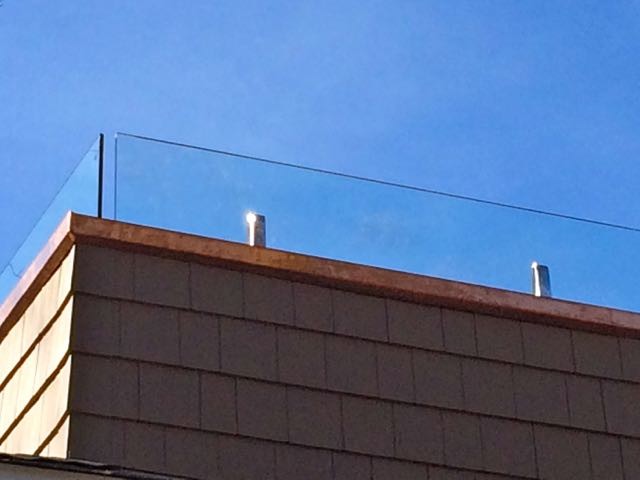 Glass Balcony Fence - Branford CT
The client needed to add a railing to the balcony/deck but did not want to ensure the view of the Sound. The answer to to use a 30" wall topped with a 12" glass panel.
Each panel is supported by two stainless steel posts mounted on the top of the wall.
Terraces & Balconies with Similar Colours