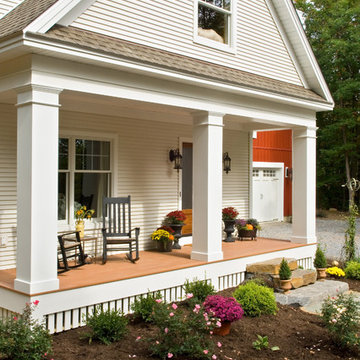 Witt Construction
This Country Farmhouse with attached Barn/Art Studio is set quietly in the woods, embracing the privacy of its location and the efficiency of its design. A combination of Artistic Minds came together to create this fabulous Artist's retreat with designated Studio Space, a unique Built-In Master Bed, and many other Signature Witt Features. The Outdoor Covered Patio is a perfect get-away and compliment to the uncontained joy the Tuscan-inspired Kitchen provides. Photos by Randall Perry Photography.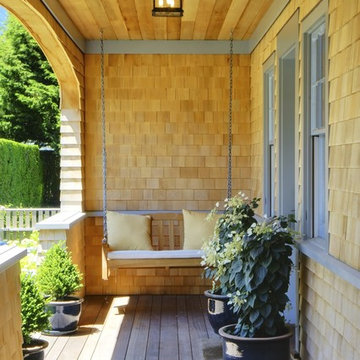 Shelter 7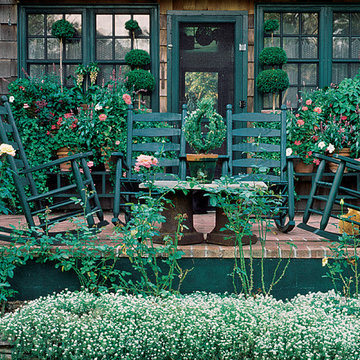 The Taunton Press, Inc
With potted plants, prickly roses, and a low planting bed, there's a little something for every taste here, but rather than feel overwhelming, it works. Although it may not appear so at first it's organized-the potted plants are grouped together and flank the door; the roses climb the house and wall and pop up out of the bed; and the bed is populated mainly by a single plant. Photo by: Jerry Pavia, Deck Ideas that Work, The Taunton Press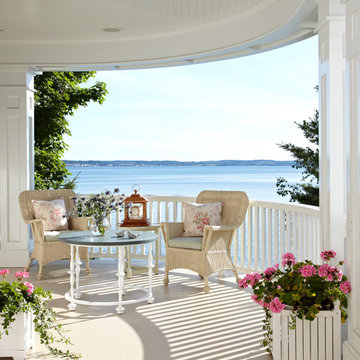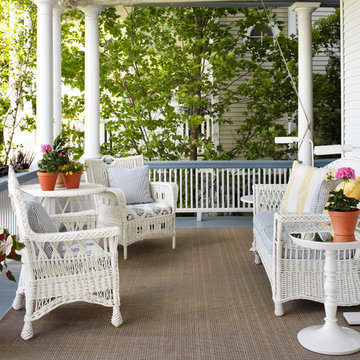 Tom Stringer Design Partners
Photography by: Werner Straube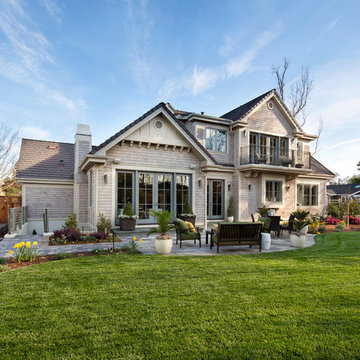 Arch Studio, Inc.
Menlo Park Craftman Shingle Style with Cool Modern Interiors- Arch Studio, Inc. Architects Landa Construction Bernard Andre Photography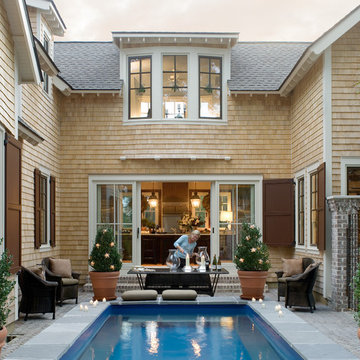 Allison Ramsey Architects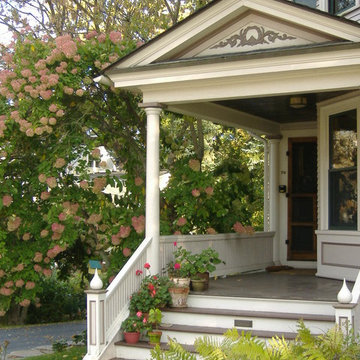 Barron & Jacobs
The front entry of our Design Center/Office in Northampton.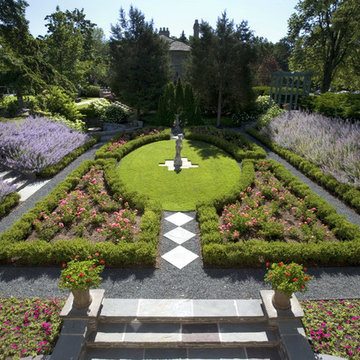 Schmechtig Landscapes
Request Free Quote
Backyard Landscape Formal Design in Wilmette, IL. using crushed blue stone, flagstone,roses, boxwoods.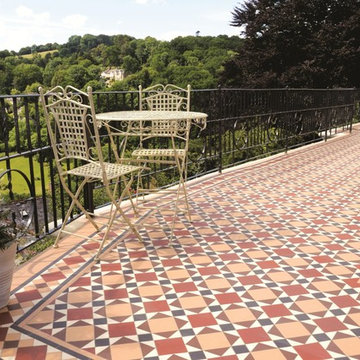 15 British Colonial Outdoor & Garden Design Ideas