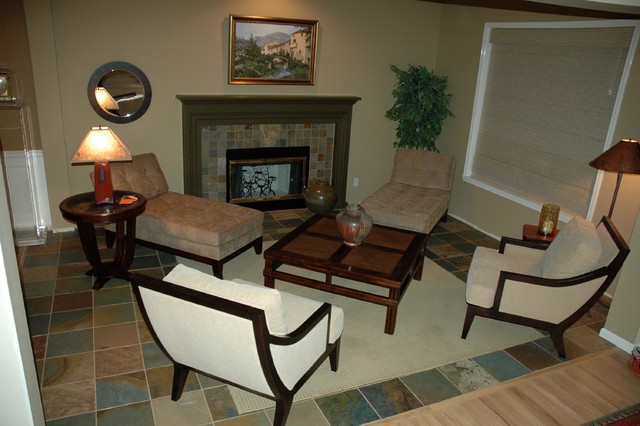 A Collection of Residential Living Spaces.
Living room made cozy. Since this room was square shaped a small there really wasn't much room for a sofa. We decided to go with two chaise lounges, two chairs and a squared coffee table placed all at an angle for interest. The round mirror and round end table soften all the square lines.

The fireplace and heart were redesigned by painting the mantel green and adding slate tile too match the floor. We had a custom square rug made to fit the space perfectly making it seem like there was a tile boarder around the room.
Living Rooms with Similar Colours