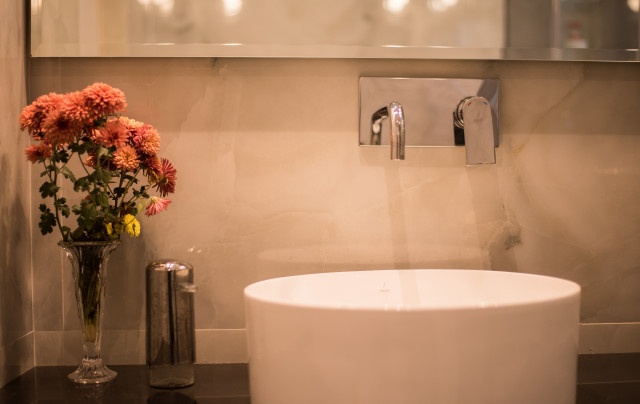 Twin Bedrooms - Bathroom
The bathroom has a minimalistic design intent yet is fully endowed with all necessities. The shower door handle being one of them, a horizontal one instead of vertical that doubles up as a towel ring, recessed shower area niches for storage etc being some of them.
The shower has a grey accent shower wall with a tile that has been cut into mosaic and laid with a groove that stands out against the white that runs across the bathroom. A full size mirror that makes the small space look even big.
Another pro tip we feel goes a long way is adding a bit of green.