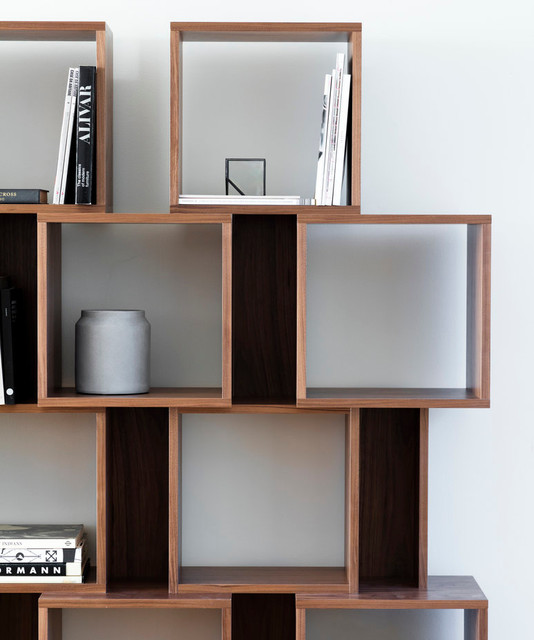 Particle Shelving by Shin Azumi
Photo by Ben Anders
When it comes to storage, one size rarely fits all. Shin Azumi addressed this by designing the Particle Shelving to work singularly or as a multiple configuration to fit any space.

This modular storage unit is available in individual sections; a stand-alone unit that can be combined with as many extension units as needed.

Available in walnut, oak or white, the staggered depths of the compartments adds an architectural diversion to the design, which is enhanced with each unit added.
Home Offices with Similar Colours