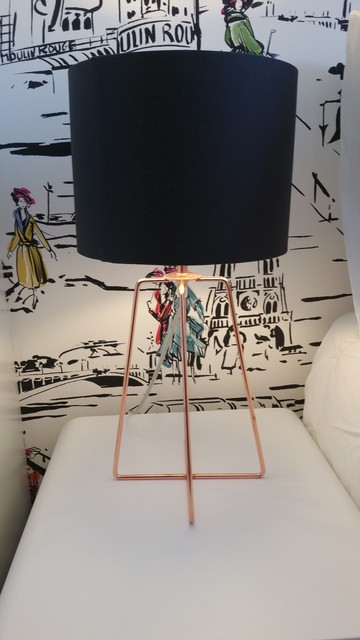 Guest Bedroom Makeover
This bedroom was originally the clients daughters room. They wanted to move her into a bogger room in the house and revamp this room into a guest bedroom. From the start the client had stipulated that there had to be lots of storage. We decided to use the height of the room to its maximum potential and create fitted wardrobes which would act as a frame for the feature wallpaper. White wardrobes meant that they would bounce plenty of light back into the room and creating full height and width along one wall made the room look much bigger than it is.

We added an ottoman bed to give plenty more storage.

From the start of this project, we fell in love with this wallpaper and fabric and it dictated the overall scheme of the room.

We were all delighted with the results!
Bedrooms with Similar Colours