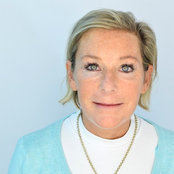 Margaret Carter Interiors
| | |
| --- | --- |
| | Margaret Carter Interiors |
Commented: I would love to know who makes the chandelier?
Thanks for checking in. This chandelier was purchased through a couture company that works only with the trade. I'm sorry they do not sell to the public. Best, Margaret Carter
Commented: Love the wallpaper....where/how do I find it?
Thanks for asking! This is a wallpaper by Phillip Jeffries. They may sell only to the trade. If you have troubles, you can always get back in touch and order through me. Best of luck! Margaret
Commented: What a great rug, too.
This was a custom sized lambswool rug that does NOT come from a carpet store.It has the most amazing texture and touch.I can provide you these rugs that I buy wholesale from my trade resource.Otherwis...
Commented: wallpaper
Thanks for getting in touch! This wallpaper is by Clarence House and is called Flower Quince. It comes in several color, but I believe this one is black. Good luck! Margaret
Commented: Wall color
Thanks for your interest, Tami. This is a light grey from Benjamin Moore. Unfortunately, I do not know the exact color name. I'm sorry I can't be more specific, because greys can have very subtle d...
Commented: Front door color?
Oh My Gosh...that was a while back and I don't have those files.But it was s deep grey,almost pewter in a high gloss.The gloss makes a big difference. So sorry I don't have more specific information. ...