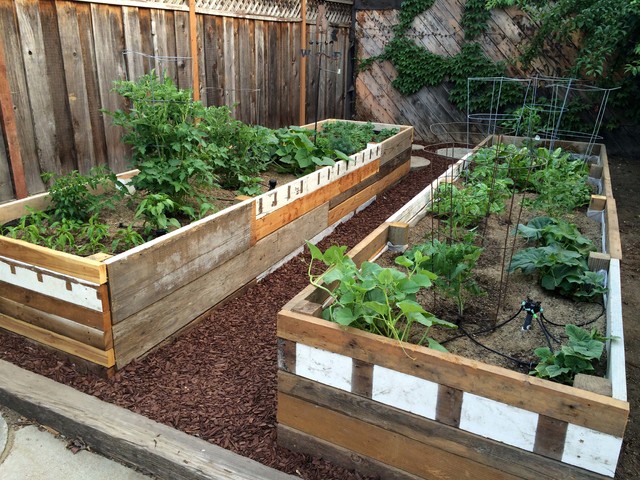 What Houzz contributors are saying:

Aditi Sharma Maheshwari added this to How to Compost
17 January 2018
Here are a few steps to create a compost pit right at home. You could have one in your garden; if you don't have a green patch at home, you could set up a large bucket with soil and make it your compost bin, too.Step 1: Dig a hole or make a bin You could get crates for the compost bin or create a compost pit dug at standard pit depth right in the ground. If you choose the latter, then find a large patch of land in your garden and start digging. The hole should be at least 1 foot deep. You can keep the pit as wide as you like. If you are making a compost bin above ground, you could have one or more crates placed together for a large one. If you have space, you can go for a compost pile, instead. Make sure the pit (whether in the garden or at home) is in a warm but not too hot spot (away from direct sunlight). When composting in a bucket or crate, make sure they have holes in the bottom for aeration and drainage. The bottom of the bin should be lined with natural, brown materials like twigs, dry leaves, shredded paper and some soil. Tip: Make sure you do not make the pit deeper than 3 feet as the decomposing organisms for good compost are aerobic (need oxygen from the air) and cannot live beneath this depth. If the composting materials do not get enough air, the other kind of bacteria – anaerobic – get started, and the compost can contain toxins that will harm your plants.

Kate Shaw added this to 7 Everyday Steps to an Environmentally Friendly Home
20 November 2017
3. Grow your own greensGrow your own veggies and say goodbye to plastic packaging for good. If you have the room, raised planters such as the ones seen here are a good option. But if you're renting or space is tight, planting veggies and herbs in pots is a good solution. In some ways pots win out – place them in a sunny spot on a deck or patio near the kitchen and you'll always have herbs on hand to take your meals from simple to sensational. Pots are also an easy and fun way to inject colour and style, and they can easily be moved around so that they're always getting optimal sun exposure.Here's an all-you-need-to-know guide about microgreens
What Houzzers are commenting on:
Gardens with Similar Colours