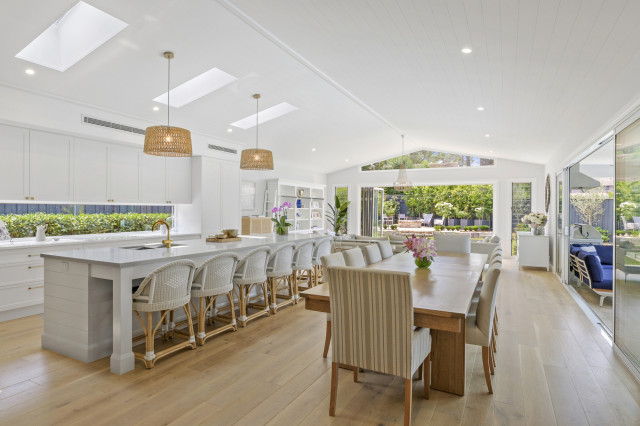 Sydney Regional Design Awards 2020 - Residential alterations / additions
Mike Besley's Holland Street design has won the residential alterations/additions award category of the BDAA Sydney Regional Chapter Design Awards 2020. Besley is the director and building designer of ICR Design, a forward-thinking Building Design Practice based in Castle Hill, New South Wales.
Boasting a reimagined entry veranda, this design was deemed by judges to be a great version of an Australian coastal house - simple, elegant, tasteful. A lovely house well-laid out to separate the living and sleeping areas. The reworking of the existing front balcony and footprint is a creative re-imagining of the frontage. With good northern exposure masses of natural light, and PV on the roof, the home boasts many sustainable features. The designer was praised by this transformation of a standard red brick 70's home into a modern beach style dwelling.
Dining Rooms with Similar Colours