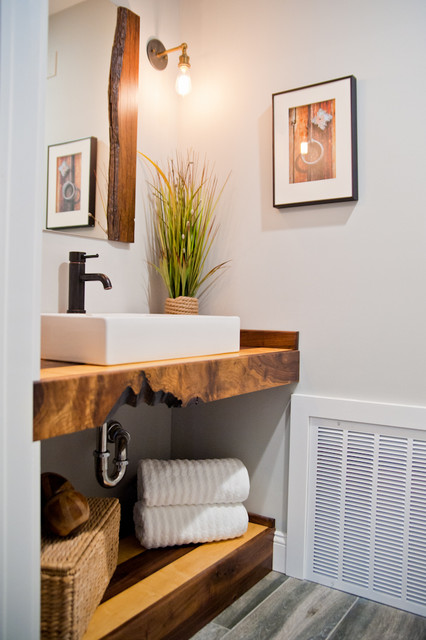 Organic Zen Bathroom
Wood is the secret to this Zen-inspired bathroom's success. The design and the client loved the unique and organic countertop shape. The decor is minimal, the lighting feels ambient, the stones and water in the simple classic vessel echo a zen fountain.

How peaceful would your friends feel in this bathroom? The style feels effortless and offers a respite in a private space.
Bathrooms with Similar Colours