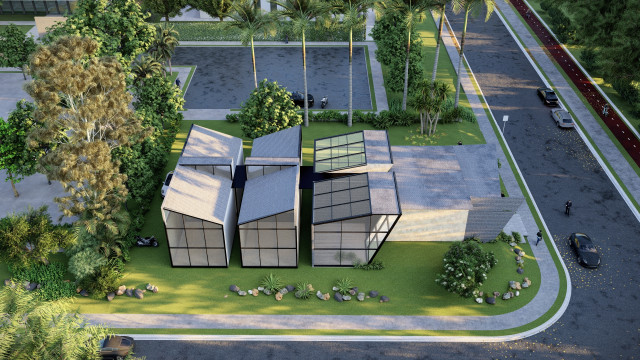 Greenhouse / Polyhouse Facility
The Greenhouse/ Polyhouse Facility.

This project being a contest entry for a greenhouse facility, is approached with a contemporary style. As it is also a public accessed area, why not give it a taste of modern architecture, rather than the usual warehouse type design. Thus creating a point of interest and emphasizing the importance of greenhouse while also responding to the requirement of bringing in plenty of natural light inside the greenhouse units.