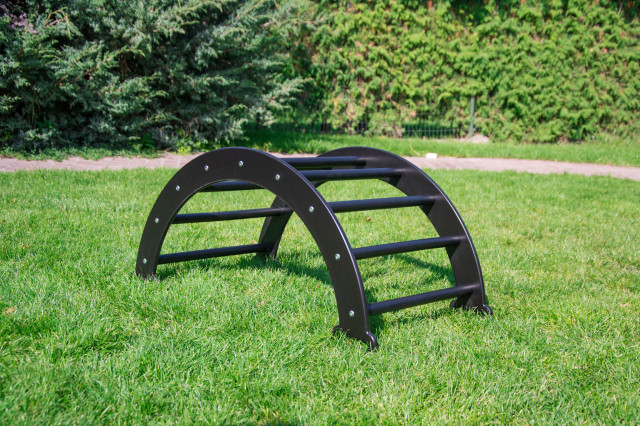 Climbing Pikler Balance Board Standard size Black Wenge
● We use only natural and eco-friendly materials. It is absolutely safe for children.
● Balancing board designed to help develop motor skills, agility, and in a safe way to unleash kids' boundless energy, creative thinking, and imagination. You can use it as a swing, seat, climbing frame, or slide.
●Safety instructions:
- Suitable for children aged 1 year and above. Small children who are in danger of falling should use the rocking toy only under parental control
- The maximum carrying capacity is 50 kg (110 ib), for the small board and 100 kg (220 ib), for a large board
- The balancing board is designed for indoor use only on the even floor
- Do not leave the Balancing board near an open fire or any other source of radiant heat
- Remove the Balancing board from use immediately after it has been damaged

DIMENSIONS
•━━━━━━━━━━━━━━━━━•
Standard size:
Height: 43 cm / 16,9 inches
Width: 95 cm /37,4 inches
Seat : 13 cm / 5,1 inches
Length steps: 59 cm / 23,2 inches


ATTENTION
•━━━━━━━━━━━━━━━━━•
⚠️ This set DOES NOT CONTAIN ANY DANGEROUS CHEMICAL ELEMENTS AND IS SAFE FOR YOUR BABY!!!
⚠️ Watch your children during games on children's furniture!!! Always be vigilant during children's games!!!
⚠️ The color of the product may be slightly different (lighter / darker) because it is made of natural wood.
Gardens with Similar Colours