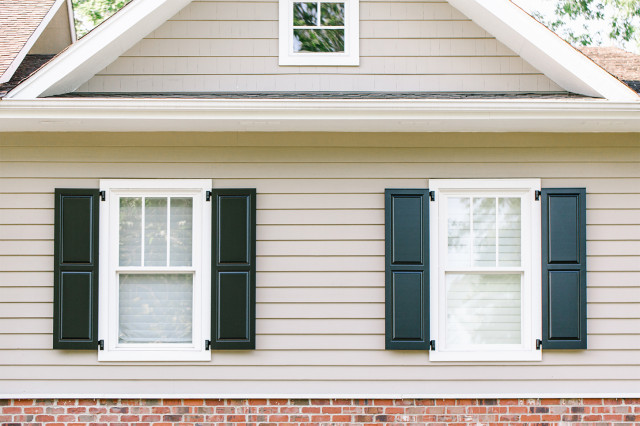 Chicago Suburban Home
After selecting her shutter material, style and finish, the dream was soon becoming a reality.

Her shutter journey didn't stop there. To truly capture the essence of an authentic-looking shutter installation, she also incorporated our genuine shutter hardware, which was surely the icing on the cake.

The result of taking the more slow and steady approach when juggling projects proved to be invaluable as the proof lies within the details.
Exteriors with Similar Colours