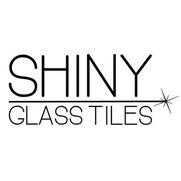 | | |
| --- | --- |
| | Shiny Glass Tiles |
Shiny Glass Tiles creates GLASS TILES with digital printing, an innovative and eco-sustainable product. From the union between the printed glass and the application of gold or silver metallic paint, extraordinary effects are born. EXPERIENCE THE 5 SENSES IN EVERY ROOM. A refined collection of glass tiles gives life to jeweled spaces, thanks to the quality that remains unchanged over time and to the aesthetics responding to every architectural and stylistic need. Architects, interior designers and designers apply our tiles in floors, wall decorations, bathroom and kitchen coverings, tables, doors, windows, stairs, partitions, ...
Services Provided
Decorazione piastrelle, Piani di lavoro/appoggio su misura, Top in piastrelle, Vendita piastrelle
Awards
Le immagini e i disegni hanno lo scopo di presentare ciò che possiamo realizzare su piastrelle di vetro. Nel caso di ordine di piastrelle di vetro con uno dei disegni acquistati con licenza standard, è nostra premura ottenere le licenze estese per poter avviare la produzione.
1 Project for Shiny Glass Tiles
1 Ideabook for Shiny Glass Tiles
Tile, Stone & Countertops in India
Mumbai Tile, Stone & Countertops
·
Delhi Tile, Stone & Countertops
·
Bangalore Tile, Stone & Countertops
·
Kolkata Tile, Stone & Countertops
·
Chennai Tile, Stone & Countertops
·
Hyderabad Tile, Stone & Countertops
·
Ahmedabad Tile, Stone & Countertops
·
Pune Tile, Stone & Countertops
·
Surat Tile, Stone & Countertops
·
Visakhapatnam Tile, Stone & Countertops