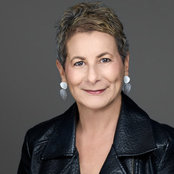 Commented: weird wall between kitchen and living room
You will need to consult with a structural engineer, but my first instinct is to remove the drywall and just expose the header crossbeam. (I'm assuming it looks like the other exposed beams.) The re...
Commented: Which pendant lights?
Those are nice fixtures. I take it they are going to be somewhat centered on that dropped soffit in the ceiling? If you like the grouped fixture look, you could also do something like these in eithe...
Commented: Add a master bath and closet or not??
I would leave the MBR where it is, but close it off to the hallway. Then, instead of leaving the jack & jill bath where it is, swap the location with the adjacent closets with an entrance to the ...
Commented: Move the kitchen or move the powder room?
I think I'd leave the kitchen as is, but move the powder room under the stairs and expand the kitchen into the space where the powder room is now. Also, remove the door in the hallway separating the ...