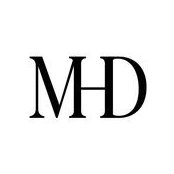 | | |
| --- | --- |
| | Manhattan Home Design |
Commented: Layout for All-In-One Room - Need Advice!
Hi, Elizabeth! As other have said, I'd really consider your bed in terms of saving some valuable space. Maybe a daybed you can use to sleep at night but as a sofa and it wouldn't have to look out of p...
Commented: Dining room curtains
Hi, Aw! I really like the Navy Floral curtains options but it would be very helpful to be able to see them combined with your carpet or how it looks in your room! They might look one way in the store ...
Commented: Fireplace Update Ideas
I'd go with the second choice, rather than the cabinets. I'd also do neither but that's up more to your tastes and needs. Other than that, you've done a fantastic job! It looks amazing! Let us know if...
Commented: Living room - finishing touches
Hi! I love your living room! Maybe it's the quality of the picture but it might look a bit dark, how are you managing lighting? In terms of coffee tables, our go-to recommendation is the Noguchi Table...
Commented: remodel my living room
Yes, certainly! As the others said, it'd be easier for us to help you with more photos. I'd start with the position of the TV, maybe it works for you but based on the pics, it seems like it's a very d...