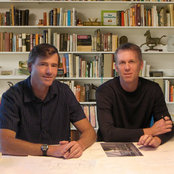 Laidlaw Schultz architects
| | |
| --- | --- |
| | Laidlaw Schultz architects |
Commented: Wall Material
The upper portion of the wall (above the reveal) is painted gypsum board. Below the reveal is painted MDF. The purpose of changing to MDF below the reveal is two fold: 1. it offers a wearable base (pi...
Commented: Design
Thank you so much for your kind words - this was a fun project to work on It's always interesting balancing our vision against the original architect and finding a response that respects the original...
Commented: are the stepping stones cast or ready-made?
Those are actually cast in place - but you might check with Stepstone Incorporated. I believe they have several rectangular pavers available. Best of luck on your project.
Commented: Love the patio
It is actually stone - best of luck on your upcoming project.