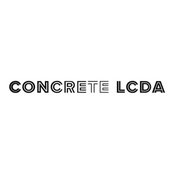 | | |
| --- | --- |
| | Concrete LCDA |
Commented: Panneau béton
Bonjour @mandarine_59, le revêtement mural est bien sous forme de panneau : dimension standard : 2600*900mm - http://www.concrete-beton.com/fr/panneaux-muraux-beton-panbeton (Désolé pour cette réponse...
Commented: Bonjour, quel est votre cuisiniste ? Merci
Bonjour mackain, nous travaillons avec plusieurs cuisinistes suivant les projets. Nous n'avons pas de cuisiniste spécifique rattaché à nos projets. En espérant avoir répondu à votre question. Bonn...
Commented: Spectacular!
Hi Thousen, It depends of the surface of your project. We make bespoke concrete tiles so we usually work on premium projects and it is more expensive that classic standard tiles. Don't hesitat...