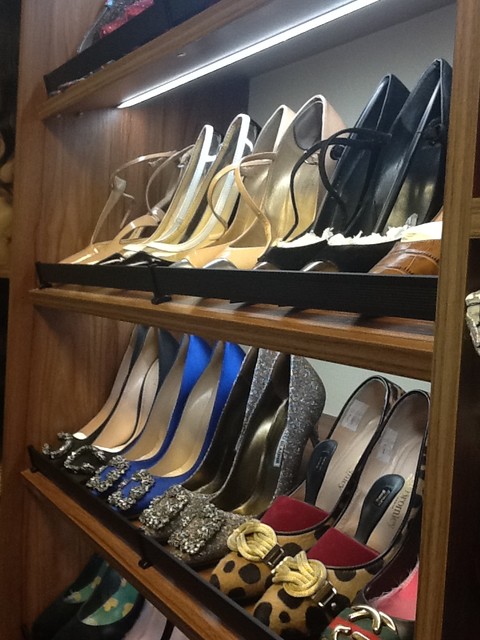 Walk-in Closets System in Guilford, CT Where Practicality Meets Beauty
Large or small, a walk-in closet is a room all its own. A high-quality door and drawers, installed accessories, finishes, lighting, and layout options create a custom-designed and organized space that is a joy to use every day.

His and hers shoe shelves were designed to ensure that there is a place for everything, with everything in its place. When a couple shares a closet, it can sometimes be difficult to stay organized, especially when there are a lot of items to be stored. Pam's design ensures functionality for everyone, while also allowing easy access to shoes, scarves, shirts and pants.

Lighting within a walk-in closet increases functionality and dramatically enhances the aesthetic of a simple design. From spotlights over display shelves to a lighted shoe closet, lighting can transform a spacious closet into a personal boutique. A few well-placed fixtures are a great way to add a glamour feel to storage areas.

Additionally, lighted glass shelves and lighted backs allow for easier color distinction and matching of the wardrobe, and make it easier to see items while providing a coveted boutique look.

Wardrobes with Similar Colours