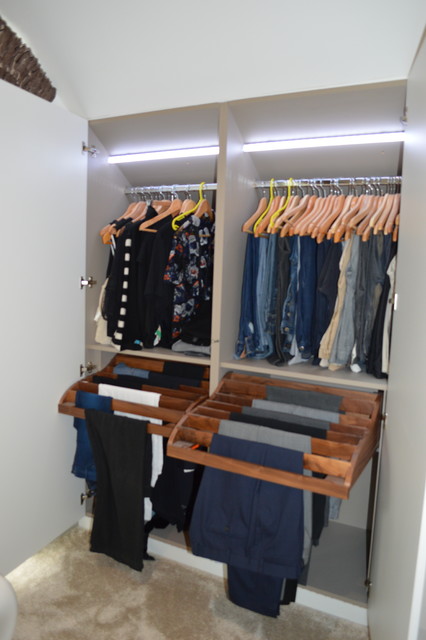 Ultra High Gloss White Handle -less Fitted Bedroom
Ultra High Gloss bespoke fitted bedroom. The floor space in the rooms of this house is very generous however the exaggerated angled ceiling required a made to measure solution to make the most of the limited ceiling height.
Wardrobes with a variety of rails, shelves, trouser and shoe pull-outs made the best of the space available whilst drawers were also added to an otherwise unused space also below the eves.
All robes and drawers were fitted with soft-close push-pull openers and sensor lights which illuminated upon opening.
Wardrobes with Similar Colours