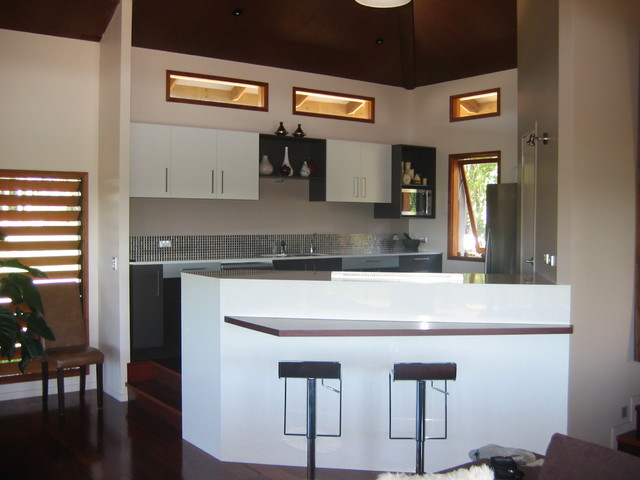 Tyagarah Rd Pavillion
the kitchen and entry are raised two steps to work with the slope of the land, as well as to create an over-view.

When you look out to the views from these rooms, the furniture in front does not block your view, and you get more of a birds eye view into the valley below.

The kitchen is simple, uncluttered and economical, but works well for the space.
Kitchens with Similar Colours