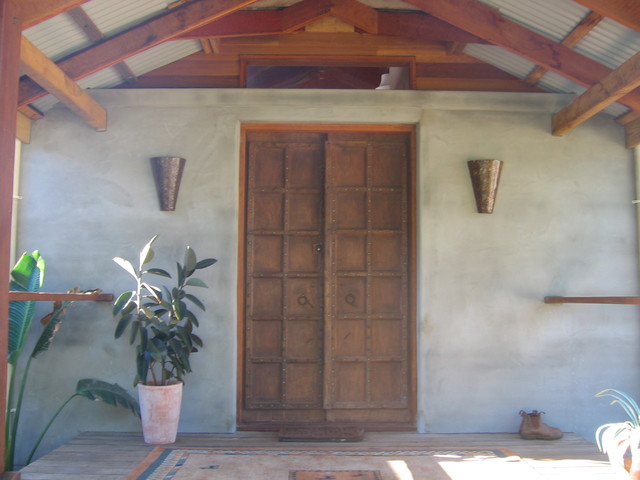 Tyagarah Rd Pavillion
The clients selected a pair of heavy imported door inserts to create a solid entrance feature. The strong use of natural timber both inside and outside of this home reinforces the natural connection.

Married across the northern face with sealed cement render over solid filled blockwork to create an adobe effect, and create a solid thermal mass link to the main living areas.
Patios with Similar Colours