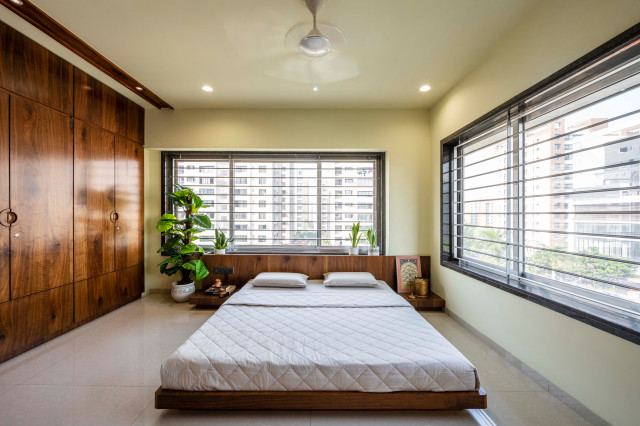 "TRADITIONAL AND MODERN HOOK UP."
" TRADITIONAL AND MODERN HOOK UP" for those who love traditional Indian decor. These home can be an inspiration for creating a space that is modern with an Indian twist.
Elsewhere, a netural-colored plaster wall is embllished with wooden archs a type of decoration typically of home in Rajasthan and Gujarat. The bedroom is fine example of how to merge modern minimalis with ethnic intricacy. Ceiling pannels in vibrant fabric stand out in contrast to the more contemporary - looking walls.

Bedrooms with Similar Colours