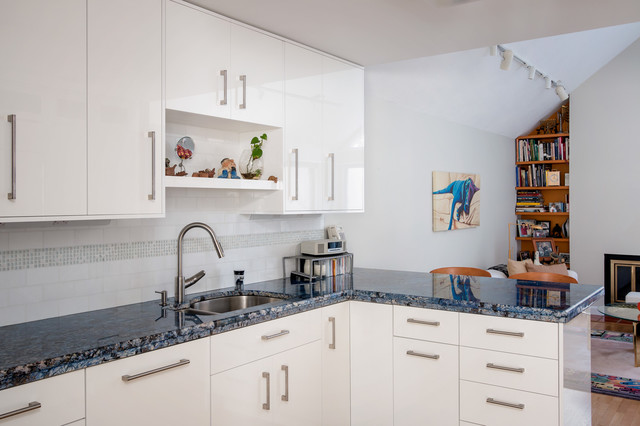 The Blues Project in Brookline
Cobalt Blue top lites on the cabinetry and blue counters....WOW!
Modern, bright blue and white with orange accents, this condo kitchen's footprint did not change much, but the storage was extended up and out, one foot into the family room. An old desk area became a second pantry, and the clients now sit on the end of the peninsula as 'desk' space.
A shredded catalog, making up the acrylic 'barn door' separated the dining room from the kitchen....is a work of art, itself.
Kitchens with Similar Colours