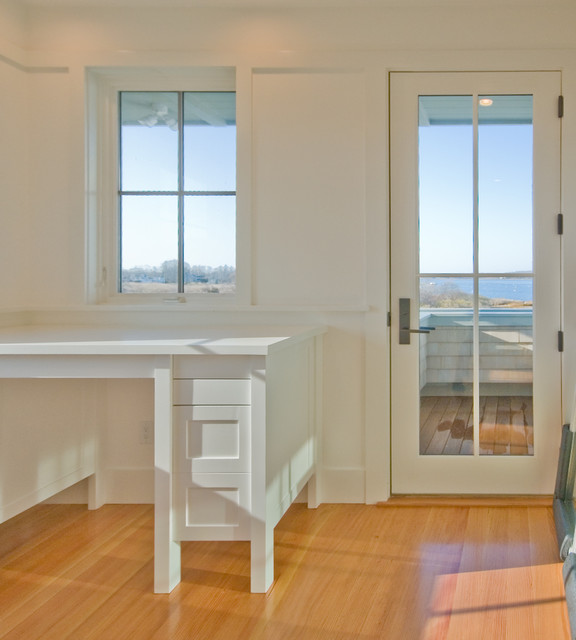 Tall House
Tall House on Colonel Willie Cove
Westerly, RI

Interiors by Studio InSitu and Tricia Upton
Architectural Design by Tim Hess and Jeff Dearing for DSK Architects. Christian Lanciaux project manager.
Builder: Gardner Woodwrights, Gene Ciccone project manager.
Structural Engineer: Simpson Gumpetz and Heger
Landscape Architects: Tupelo Gardens
photographs by Studio InSitu.

On this coastal site subject to high winds and flooding, governmental review and permitting authorities overlap and combine to create some pret-ty tough weather of their own. On the relatively small footprint available for construction, this house was stacked in functional layers: Entry and kids' spaces are on the ground level. The Master Suite is tucked under the eaves (pried-open to distant views) on the third floor, and the middle level is wide-open from outside wall to outside wall for entertaining and sweeping views.
Home Offices with Similar Colours