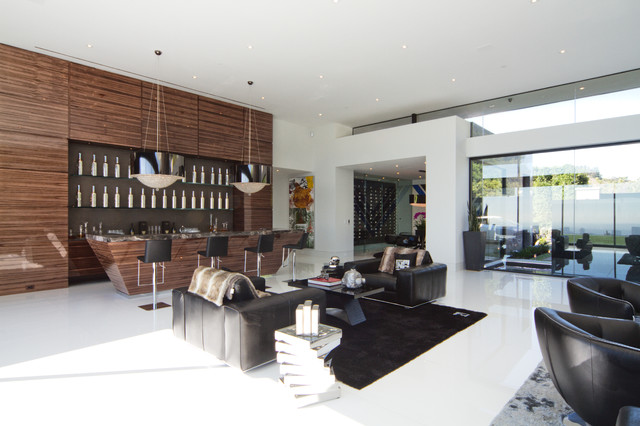 Stradella Project, Beverly Hills Glass Enclosed Wine Cellar
Subtle, yet dramatic details create an ultra-sensory experience. Each step tours a myriad of intentional design elements and exotic features. This striking glass enclosed wine cellar uses Vin de Garde's label-forward metal wine rack system against a shining black acrylic panel.
Credits: 864 Stradella Rd., Beverly Hills, LA project designed by renowned Paul McClean (McClean Design), Wine Cellar by Vin de Garde.
Homes with Similar Colours