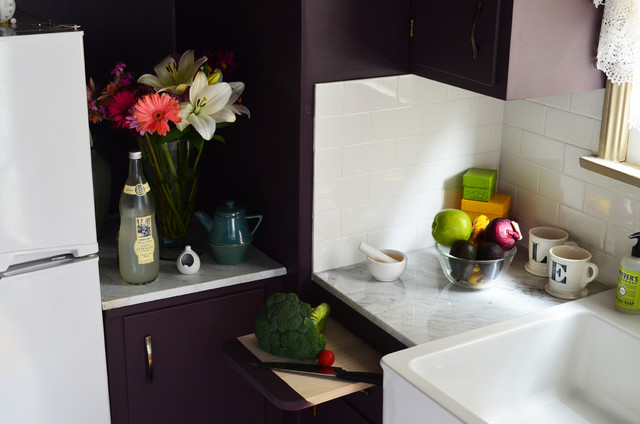 SN-3015 Project by Erika Winters Design
Photos property of Erika Winters® Design
There are repetitive elements such as Carrara marble like kitchen cover and tables. Vintage vinyl, white tile Subway type and colors palet as plum, gray-green, white and orange, guides and sectioned the house into two parts. Starting with the plum in the kitchen including just the kitchen ceiling, it becomes gray-green, ending with warm colors like orange on the floor bathroom.