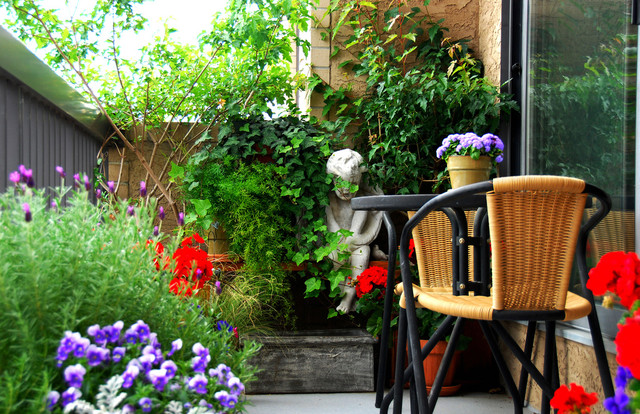 What Houzz contributors are saying:

Ketaki Godbole Randiwe added this to How to Grow Beautiful, Healthy Roses
6 October 2017
What exactly is a rose?A rose is a woody perennial of the genus Rosa, within the family Rosaceae. Plant at a glanceNumber of species: Over a 100 Habit: They form a group of erect shrubs, climbing or trailing plants, with stems that are often armed with sharp prickles.Native to: Mostly Asia, with smaller numbers native to Europe, North America, and northwest Africa. Special features: Large and bold flowers, ranging from white through yellows and reds. Different species hybridise easily, and this has been used in the development of the wide range of garden roses.Size: Rose plants range in size from compact, miniature roses, to climbers that can reach 7 metres in height.

Vanessa Brunner added this to 8 Gardens for Compact Spaces
9 April 2017
Name: JeannieLocation: Alberta, CanadaGarden size: 6 feet by 20 feetThis lush garden is set precariously on a 16th-floor balcony of a high-rise condominium. Because Canada has such a short growing season, owner Jeannie often chooses her plants based on durability. In the spring, she'll plant the entire garden with annuals and then let the plants dry out in the fall. "In the winter, the snow creates natural sculptural shapes and the dried plants give something for the hoar frost to cling to — it's quite beautiful when that happens," she says.

What Houzzers are commenting on: