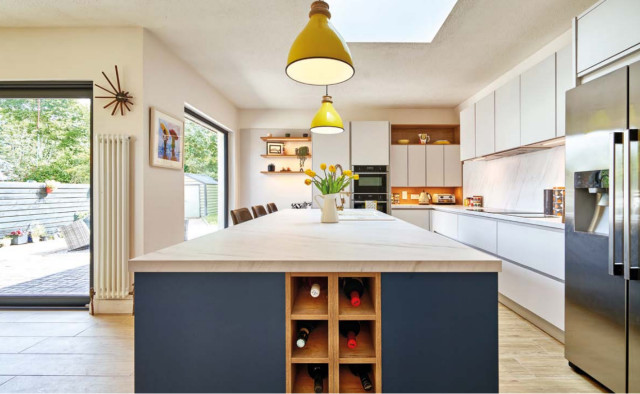 Satin Grey and Stiffkey blue Island
The use of handleless doors and features such as the low
bench area with open shelves, beside the new picture window,
combines practicality with stylish elegance. To keep the space
clutter free, áine came up with an ingenious solution.
'In one corner we designed an appliance nook where kitchen
items such as the kettle, toaster, mixers, etc. can be stored.
Above this we put a mini larder, finished with bi-folding
doors for ease of access. This area is well lit with task lighting.
In keeping with the contemporary theme we used contrasting
colours, a combination of light grey on the main wall and
Maura chose dark navy blue for the island unit which was
custom sprayed.
Kitchens with Similar Colours