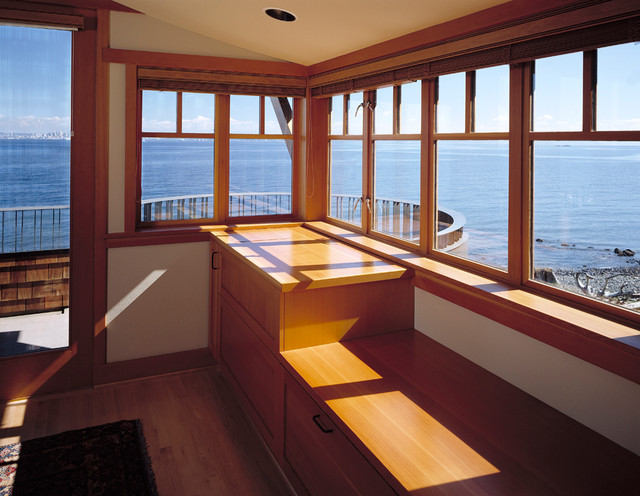 Rockaway Beach Residence
The 2,800 square foot Rockaway Beach Residence is a significant remodel and addition to a small beach cottage built in the 1920's. The owner's desire for the building was to maintain a visual connection to the water and Seattle beyond and expand upon the nature of the shingled cottages found along the water's edge in Puget Sound in the early part of the 20th century.

The two bedroom house includes daytime living spaces on the ground level including a sunroom where one can view both Mt. Baker and Mt. Rainier on a clear day. The second floor includes bedrooms with views, a gallery space over the dining room below, owner's office and grandchildren's loft.

Fine attention to craft was taken in preparing the unusual roof shapes and gracious trim assemblies.

Designed by BC&J Architecture.
Living Rooms with Similar Colours