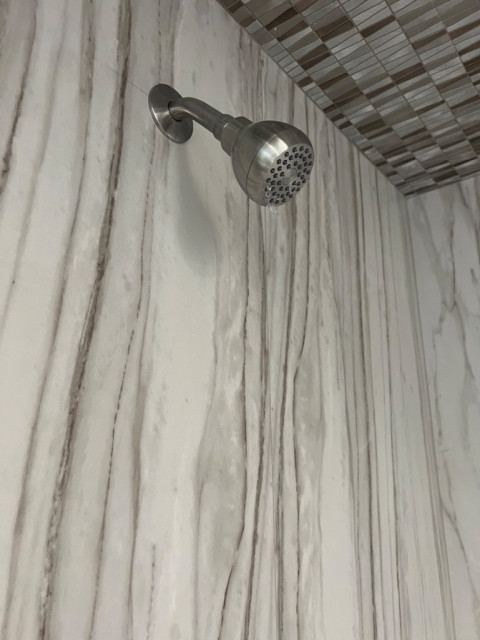 REMODEL NIGHTMARE
Custom built 6' wide steam shower with bench.
Built frame, hardy back, red guard then installed tile peices along with mesh tiles for ceiling and floors. Cut out 3 Niches, the one at the bottom has steam valves.
Installed (2) shower heads and (2) recessed LED lights.

This project was a nightmare becuase the customers used another contractor to do what we accomplished and he ended up taking their money and ruining their home. We had to demo the entire Master bathroom to get a clean slate which then we were able to build a floor plan off of what was able to be used. A ton of fabrication, relocating plumbing, walls, paint and much more.
If you look at the "before" photos, you will see how this home used to look compared to what it does now.

Customers lived on-site while we worked, which made it twice as hard with all of their belongings in the way but a great company works around all the obstacles thrown at them!

Bathrooms with Similar Colours