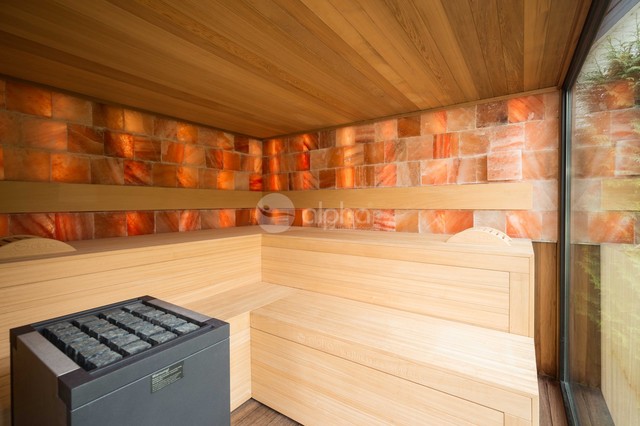 Project Outdoor Sauna + Outdoor Shower
Alpha Wellness Sensations is the world's leading manufacturer of custom saunas, luxury infrared cabins, professional steam rooms, immersive salt caves, built-in ice chambers and experience showers for residential and commercial clients.

Our company is the dominating custom wellness provider in Europe for more than 35 years. All of our products are fabricated in Europe, 100% hand-crafted and fully compliant with EU's rigorous product safety standards. We use only certified wood suppliers and have our own research & engineering facility where we developed our proprietary heating mediums. We keep our wood organically clean and never use in production any glues, polishers, pesticides, sealers or preservatives.
Terraces & Balconies with Similar Colours