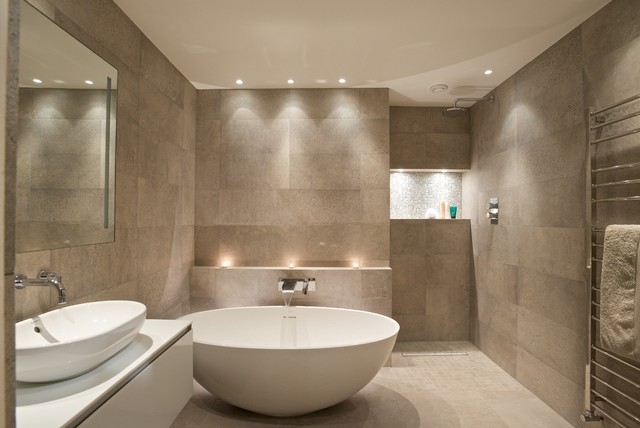 Private residence, Notting Hill Gate
What Houzz contributors are saying:

Pooja Khanna Tyagi added this to Are LED Lights Harmful?
6 December 2018
How to ensure safety of LED lights?Buy products that meet good safety standards. It is advisable to only go with reputed brands of LED lights.Go for lights with a warmer colour temperature ranging between 2400 and 3000 K (kelvin) – the higher the K value, the cooler (and bluer) the light. Avoid blue wavelengths of light that are present in cool white colours of LED lights. In case the LED lights break, it is important to wear a mask and use gloves to carefully clean up or dispose of the broken bulbs because of the presence of heavy metals like nickel, arsenic or lead. Do not look directly into the high intensity LED light source as it may cause damage to the eyes.Like most technologies, LED lights too come with the good and the bad. The key is to be aware of the overall effect they can have on our lives. Read more:Where to Use Which LED Light?10 Reasons to Say Yes to LED LightsTell us: What has your experience been with LED lights? Share in the Comments section below.

Louise O'Bryan added this to What to Do With Windowless Bathrooms
5 October 2017
Embrace the privacyOne great advantage of not having a window is the total privacy. No more drawing the blind or worrying if your silhouette can be seen by the whole street through the frosted window. The enveloping feeling of a windowless bathroom can be very welcoming and relaxing. In fact, luxury hotel bathrooms are commonly lacking in natural light but still feel utterly comforting.Think about the best hotel bathrooms you've experienced and consider the features you might be able to steal for your own space – from a freestanding bath to a giant walk-in shower or some space-enhancing and brightening feature lighting.
Bathrooms with Similar Colours