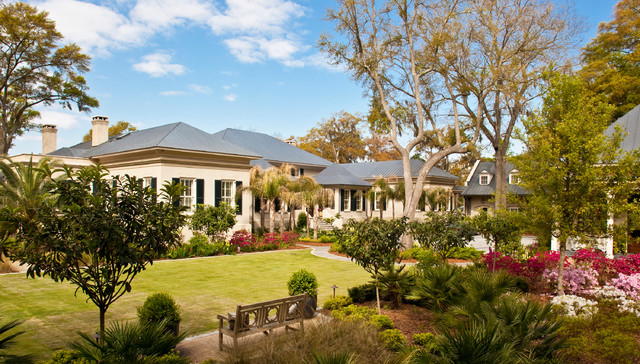 Private Residence in Savannah, GA
The design inspiration for this private residence located in Savannah, GA comes from the architectural and cultural influences of the Caribbean Islands. A primary design goal was to create a one-story house that suited the environment and also broke up the nearly 18,000 square feet of living area. Design for the project was provided by GreenLine Architecture, Savannah.

More than 40,000 sq. ft. of RHEINZINK Double Lock Standing Seam roof panels were utilized throughout the complex. The 0.8mm/22 gauge panels were finished with Pre-weathered Graphite Gray. The RHEINZINK panels were fabricated by MetalQuarters, Savannah, and installed by Integrated Construction and Restoration, Waverly, GA. The RHEINZINK distributor on the project was MetalTech—USA, Peachtree City, GA.

Exteriors with Similar Colours