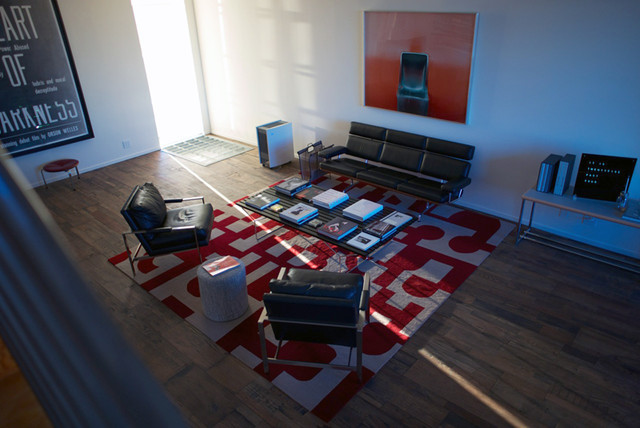 Pokhara Rug
This rug designed by Linus Dean is 100% traditionally handmade by weavers in the Kathmandu Valley area of Nepal.

• Traditionally Hand made in Nepal
• Available in 100% wool or 100% silk
• Suitable for residential and commercial applications
• Custom sizes available
• Custom color available.

At Linus Dean we are committed to careful attention to quality, which ensures that these beautiful contemporary carpets with their rich colors and textures will provide great style and enjoyment for years to come.

email: enquiries@linusdean.com

Copyright Linus Dean.

Living Rooms with Similar Colours