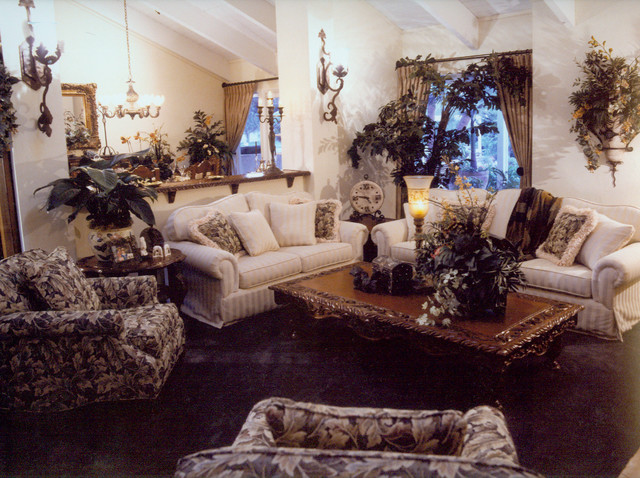 Peralta Hills, California
This home is tucked away in Peralta Hills of Anaheim Hills, California. The style is very Hacienda. We started with the master bedroom. Once the master bedroom was completed...the client felt comfortable enough to continue getting the rest of the home updated. We designed five bedroom, 4 bathroom home along with the office, exercise room, and the family room, kitchen and nook.
The colors are reflective of the clay mexican tile with terracota, creme, and greens. The detailed carving was almost non-existant as the cocktail table and the lamp tables were almost black. So, our talented finisher, bleached the wood and brought the color to a rich medium tone, letting the hand carving become the focal point of the room.
We worked with this client about 15 years ago and from time to time, I still see Linda, and each time...she tells me just how much she and her family love their home!
Living Rooms with Similar Colours