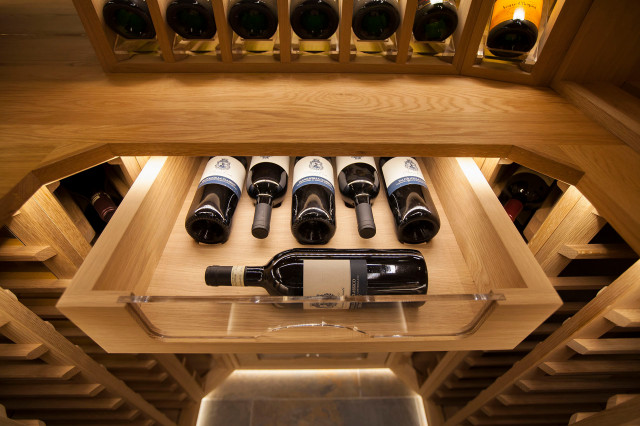 Oak Wine Room – Essex
Capacity: 1500+ Wine Bottles
Materials: White American Oak
Location: Essex
The wine room uses White American oak and has an acrylic bottle display system with integral acrylic rods. The storage cases give the cellar a rustic aesthetic. The glass door and viewing panel combined with the display lighting allowing for a elegant showcase of the wine collection.
Wine Cellars with Similar Colours