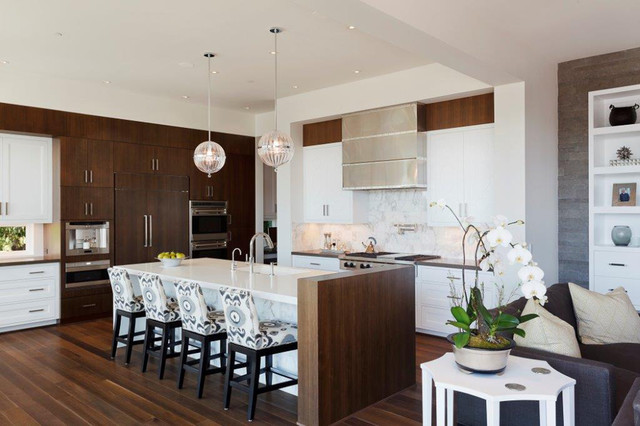 Northwest Contemporary Home
A contemporary kitchen with an eye to detail and playing off the contrast between the warm wood and white cabinetry.
www.cfmfloors.com

A beautiful Northwest Contemporary home from one of our customers Interior Designer Leslie Minervini with Minervini Interiors. Stunning attention to detail was taken on this home and we were so pleased to have been a part of this stunning project.
Kitchens with Similar Colours