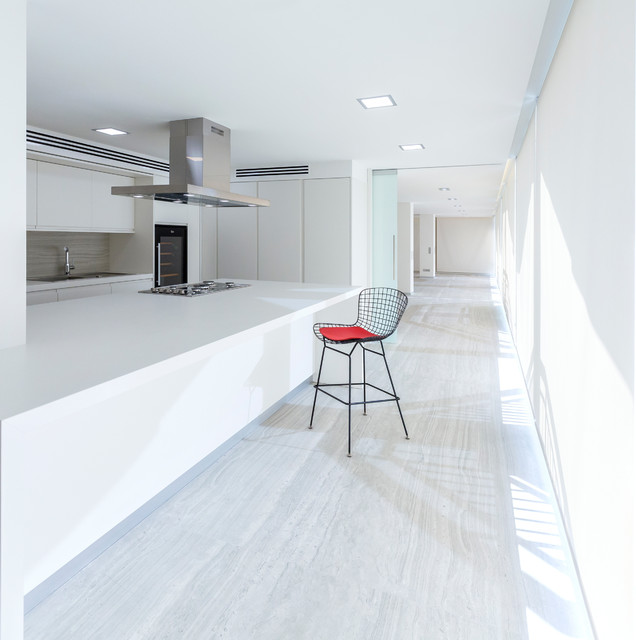 Neolith Minimalist Kitchen
The long, delicate banding of Strata Argentum brings a sense of continuity to this spacious kitchen as well as visual interest. Flowing through the culinary space into the adjacent rooms, its gentle grey lines have a unifying effect. The pattern's argent tones amplify the natural light pouring in through the large windows.

Arctic White's pristine white combines effortlessly with other colours, patterns and architectural elements, evoking a sense of cleanliness in a large kitchen. Impeccable and vast, this worktop complements the long, continuous pattern of the floor, extending throughout the whole space.
Kitchens with Similar Colours