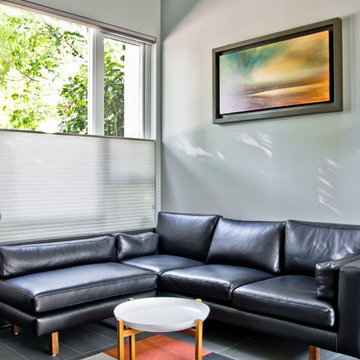 mango design co
this 1200 sqft 3 storey condo in vancouver was in need of cohesiveness, openess, light flow and a general overhaul. mango design co re-spaced as much as the concrete structure would allow. we defined the entry, revamped the kitchen, opened the stair railing, created an open den and created built-in cabinetry throughout. charcoal grey tile was laid throughout the space to survive two big beautiful dogs. fir doors & bamboo millwork bring nature & silvery grey walls soften the space. mango carefully selected new furniture, lighting and rugs from: designhouse.ca (bludot, pelican, custom pieces) fullhouseconsign.com interface FLOR.com general contracting by inspiredrenovations.ca photography by eric saczuk of spacehoggraphics.com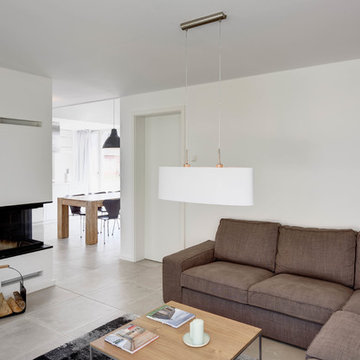 dobelstein Architektur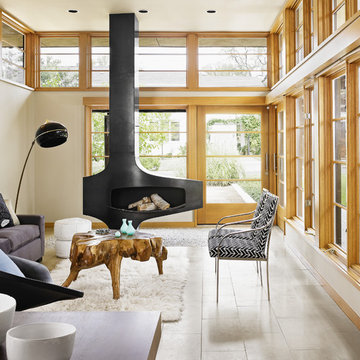 Webber + Studio, Architects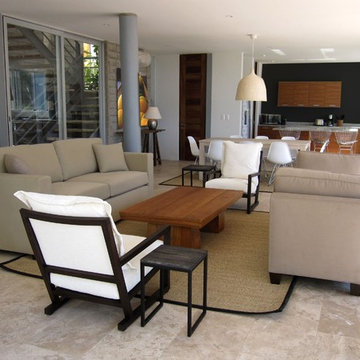 Carlos Alberto
Modern Interiors and Design at an eco friendly project in the Mexican Riviera where indoor-outdoor living shows at its best.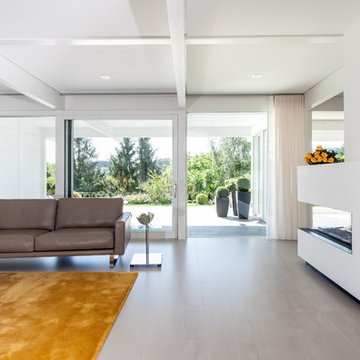 DAVINCI HAUS
Die Trennung des Wohnzimmers zum Koch- und Essbereich deutete die Architektin mit einem Designer-Kamin lediglich an. Der Kaminofen spendet angenehme Wärme und ermöglicht durch die beiden Sichtfenster das Beobachten des Flammenspiels aus beiden Bereichen.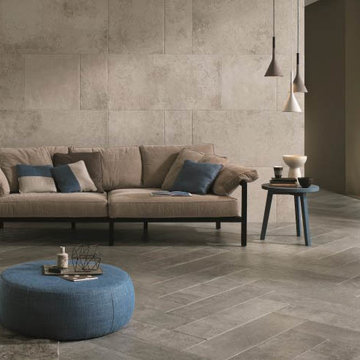 Fliesen-Kemmler
Strevi Ein Tick antik. Alt und neu, vertraut und doch überraschend anders: Das ist Strevi. Ein Feinsteinzeug mit natürlich kalibrierten Kanten und einer Oberfläche, auf der die Patina vieler schöner Erinnerungen zu liegen scheint: die ersten Schritte Ihrer Kinder, der runde Geburtstag, unzählige Abende mit Freunden und immer wieder ein gutes Glas Wein. So lebendig, facettenreich und - auch ökologisch - nachhaltig können Fliesen in Natursteinoptik heute sein. Denn Strevi ist LEED-zertifiziert für umweltgerechtes Bauen und damit ganz offiziell: Vintage auf der Höhe der Zeit.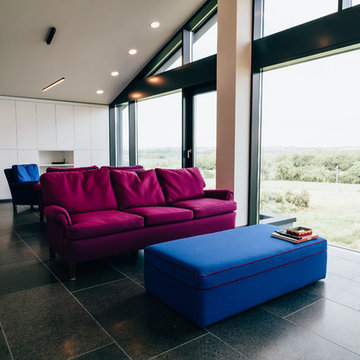 LeSch Interior
10 Modern Living Design Ideas