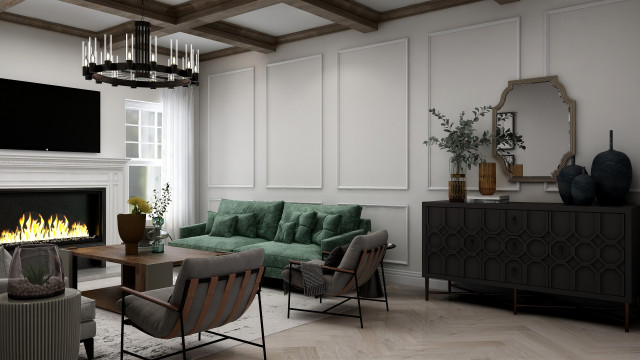 Modern Farmhouse Style Living Room
this living room design featured uniquely designed wall panels that adds a more refined and elegant look to the exposed beams and traditional fireplace design.
the Vis-à-vis sofa positioning creates an open layout with easy access and circulation for anyone going in or out of the living room. With this room we opted to add a soft pop of color but keeping the neutral color palette thus the dark green sofa that added the needed warmth and depth to the room.
Finally, we believe that there is nothing better to add to a home than one's own memories, this is why we created a gallery wall featuring family and loved ones photos as the final touch to add the homey feeling to this room.
Living Rooms with Similar Colours