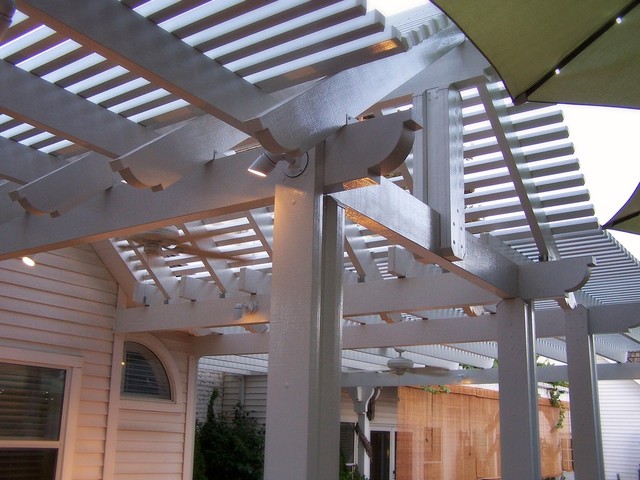 Luxurious outdoor living area.
Today, almost any activity you enjoy inside your home you can bring to the outside. Depending on your budget, your outdoor room can be simple, with a stamped concrete patio, a grill and a table for dining, or more elaborate with a fully functional outdoor kitchen complete with concrete countertops for preparing and serving food, a sink and a refrigerator. You can take the concept even further by adding such amenities as a concrete pizza oven, a fireplace or fire-pit, a concrete bar-top for serving cocktails, an architectural concrete fountain, landscape lighting and concrete statuary.
Sunset Construction and Design specializes in creating residential patio retreats, outdoor kitchens with fireplaces and luxurious outdoor living rooms. Our design-build service can turn an ordinary back yard into a natural extension of your home giving you a whole new dimension for entertaining or simply unwinding at the end of the day. If you're interested in converting a boring back yard or starting from scratch in a new home, look us up! A great patio and outdoor living area can easily be yours.
Greg, Sunset Construction & Design in Fresno, CA.
Patios with Similar Colours