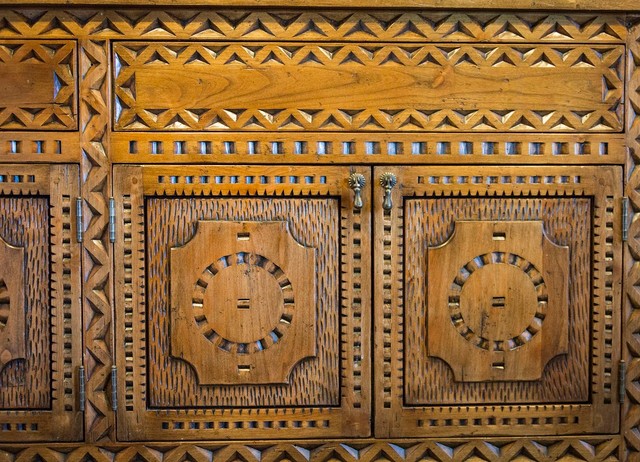 Lotteria Kitchen Santa Fe, NM
This Spanish colonial panel style from carvedcabinet.com (Carved Custom Cabinets) was inspired by a 200 year old, small, hand carved trunk on legs displayed in the Museum of New Mexico. It was found in a village north of Santa Fe. The trim surrounding the panels was inspired by a book on the history of woodworking in New Mexico. Finished in a honey (Miel) with dark glaze to bring out the carving and medium distressing.

Bronze finish drop pulls are supplied with the cabinets.
Kitchens with Similar Colours