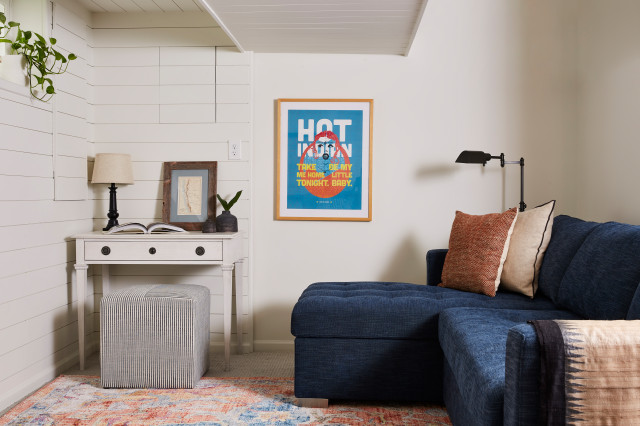 Linden Hills Bold Beauty, Minneapolis
From addressing recurring water problems to integrating common eyesores seamlessly into the overall design, this basement transformed into a space the whole family (and their guests) love.

Like many 1920s homes in the Linden Hills area, the basement felt narrow, dark, and uninviting, but Homes and Such was committed to identifying creative solutions within the existing structure that transformed the space.

Subtle tweaks to the floor plan made better use of the available square footage and created a more functional design. At the bottom of the stairs, a bedroom was transformed into a cozy, living space, creating more openness with a central foyer and separation from the guest bedroom spaces.
Basements with Similar Colours