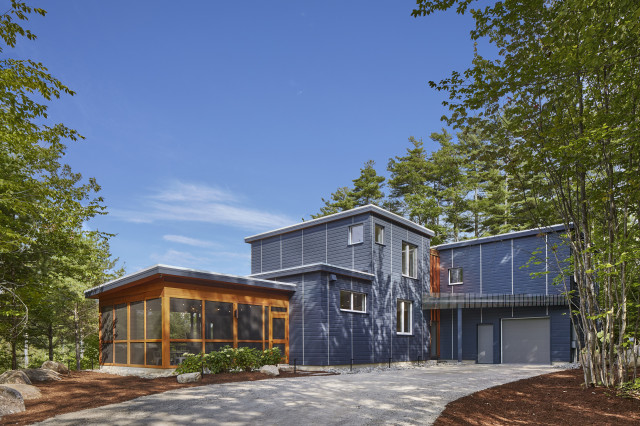 Lake Winnipesaukee Passive House
This project is a 3,400 square foot custom single-family home, designed and built to passive house standards, which are more stringent than those required to obtain LEED certification. This home is eco-friendly and has incredible energy efficiency.

It's energy-saving features include: double-stud super insulated walls,
triple-glazed windows and doors,
solar power, and geothermal heating and cooling.